....from Antenociti's Workshop. The Vipers you've seen but now they have their wheels and are ready for cleaning and priming (the rear 'bull-bars' have been left off to accomodate painting the rear of the car. These just slip nicely into pre-drilled holes)
I've received a squad of the new neo-Russian troopers (eight in all). I haven't photographed the whole squad as yet but I did want to highlight some of the nice sculpted detail. Here's what seems to be a squad leader with one of the Vipers (a neo-Rus, two-man scout vehicle)
also in the parcel I received from Jed where some delightful T-Pea Scout Jet-bikes - one...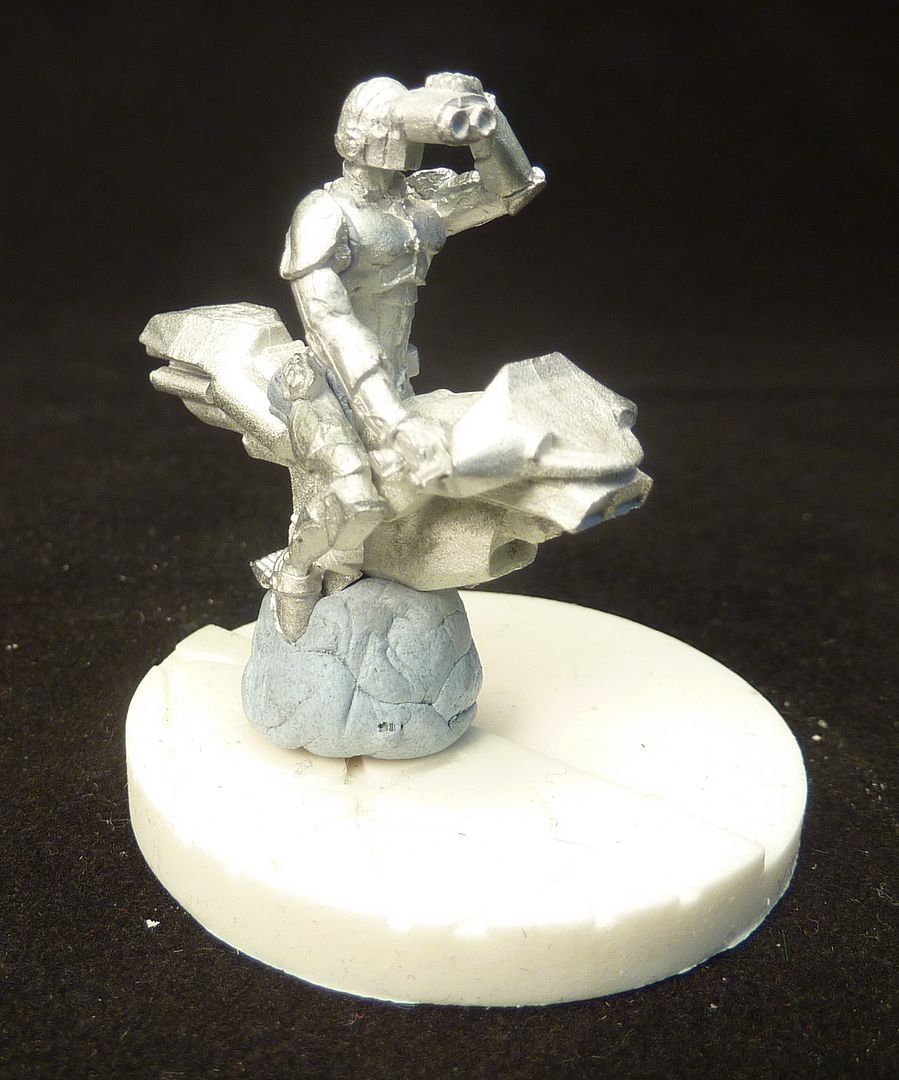 (a little reminiscent of a
conversion
I did a while back)....and two-man versions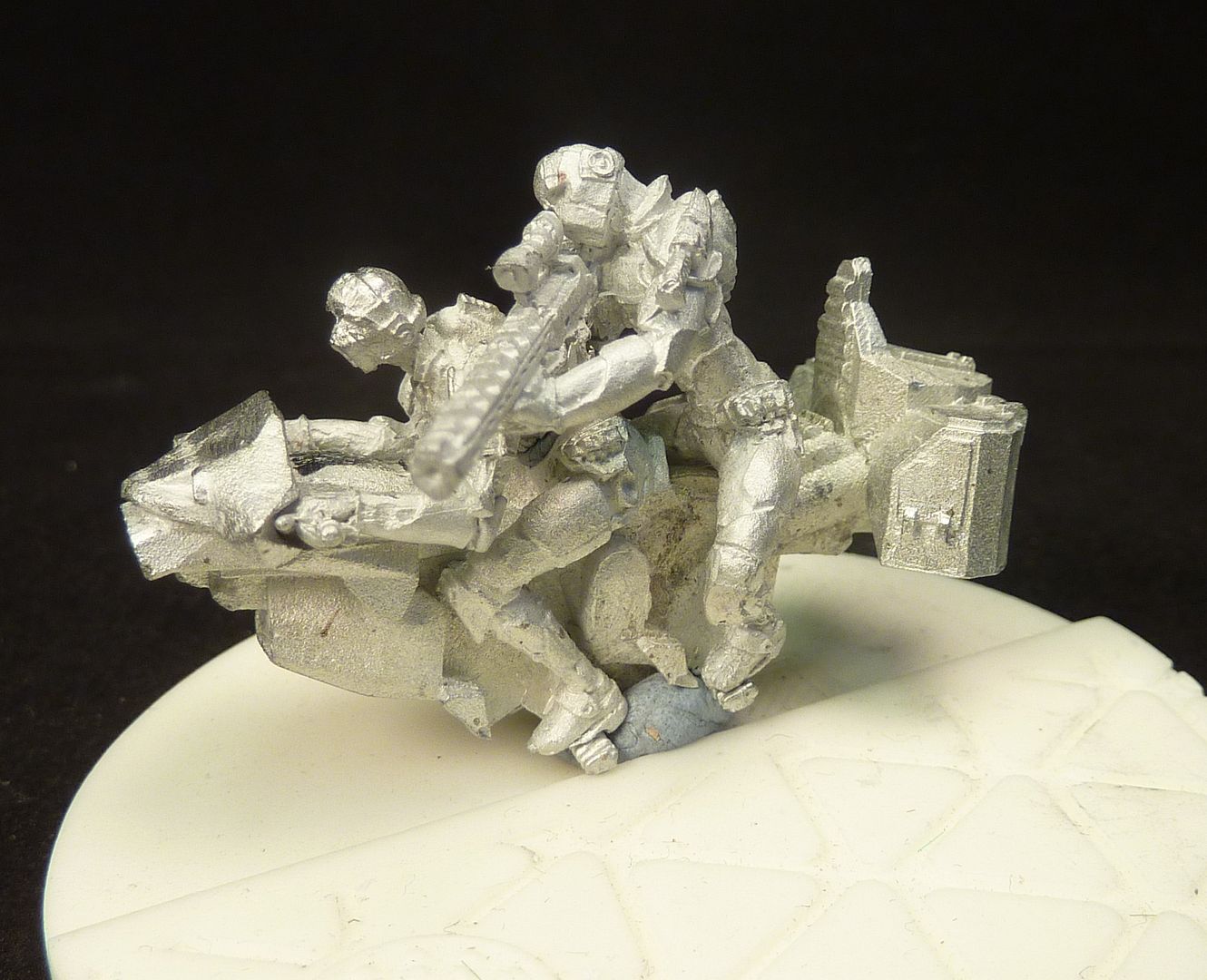 these are all really nice - I particularly like the panniers on the larger bikes.
Lastly (for now - more new stuff still to come!) is the T-Pea 'Spider' tank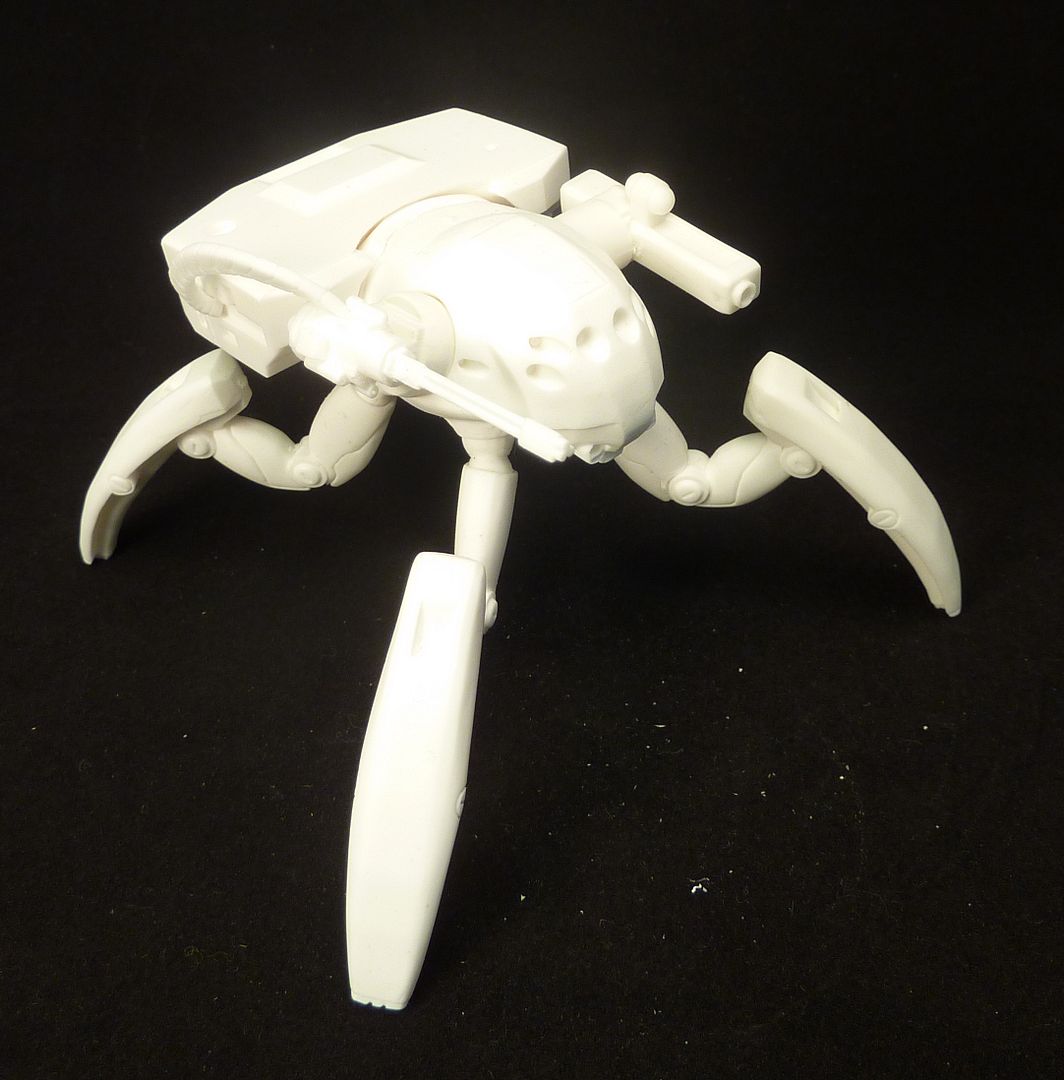 Plenty of position options with this one - each of the legs is made up of three parts plus the ball-joint connection to the lower body (seems more appropriate to describe it as a body instead of a hull somehow). This would look great placed on a pile of uneven, urban rubble.
Each of the above will be subject to WIPs and I believe Jed is hoping to have all the items available for Salute.